Australia to probe Facebook, Google over media disruption
SYDNEY (Pakistan Press Club) – Australia's competition regulator said on Monday it would investigate whether U.S. online giants Facebook (FB.O) and Alphabet Inc's (GOOGL.O) Google have disrupted the news media market to the detriment of publishers and consumers.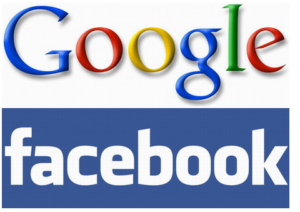 Like their rivals globally, Australia's traditional media companies have been squeezed by online rivals, as advertising dollars have followed eyeballs to digital distributors such as Google, Facebook and Netflix Inc (NFLX.O).
The government ordered the probe as part of wider media reforms, amid growing concern for the future of journalism and the quality of news following years of declining profits and newsroom job cuts and the rise of fake news.
"We will examine whether platforms are exercising market power in commercial dealings to the detriment of consumers, media content creators and advertisers," Australian Competition and Consumer Commission (ACCC) Chairman Rod Sims said in a statement.
The inquiry also would study how Facebook and Google operated to "fully understand their influence in Australia", he added.
A Google spokesman said, "We look forward to engaging with this process as relevant."
Facebook did not immediately respond to a request for comment.
FILE PHOTO – The Google logo is pictured atop an office building in Irvine, California, U.S. August 7, 2017. REUTERS/Mike Blake/File Photo
The idea for an ACCC investigation was hatched during media reform negotiations in parliament earlier this year, which resulted in a relaxation of ownership laws to allow the country's big players to boost their market share to better compete against online disruptors.
Independent media analyst Peter Cox told Reuters it was unclear what measures the competition regulator could recommend to the government even if it found the country's media sector was increasingly anti-competitive.
"You could see this as a stepping stone towards another type of reform, such as tax," said Cox.
Jurisdictions around the world, including the European Union, are grappling with how to tax technology giants with global operations.
Currently corporate taxes are paid where firms have a physical presence, which allows digital multinationals to book most of their profits where they have set up headquarters as opposed to where they make their money.
The Australian probe will have power to demand information from businesses and hold hearings. It is due to make its final report in 18 months.
Facebook Inc179.0
FB.ONASDAQ
-1.14(-0.63%)