WatchBox receives investment by CMIA Capital Partners to extend international influence
Pakistan Press Club – Singapore
Singapore-headquartered CMIA Capital Partners has led an initial investment round in WatchBox, an international ecommerce platform for the trading of luxury pre-owned timepieces.
Financial terms of the round was undisclosed but according to details in a media release, CMIA has earmarked US$100 million over the next 18 months in order to accelerate the growth of WatchBox across key global luxury watch markets, as part of a multi-platform strategy.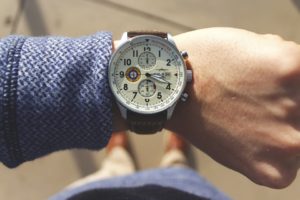 Founded in 2003, WatchBox was established by three founders including the CEO of Govberg Jewelers Danny Govberg, former owner of Sincere Watch Liam Wee Tay, and investor-entrepreneur Justin Reis.
The firm concentrates on control and growth capital investments in mid-sized businesses located in China and Southeast Asia. With presence in Hong Kong, Shanghai, and Chongqing, CMIA claims that it has led more than US$1 billion in investments across various industries and sectors.
"In WatchBox, we are backing a proven leadership team of industry veterans who offer a fresh perspective on the global luxury watch industry," said Chong-Min Lee, the Managing Partner of CMIA Capital Partners.
The company has a strong presence in the pre-owned watch market operating dual headquarters in the United States and Singapore, on top of a recent expansion to Hong Kong in the Central Business District.
"With North America and Hong Kong representing the most important markets for luxury Swiss watches, the genesis of WatchBox represents revolutionary steps to elevate the pre-owned watch category," said Govberg.
According to WatchBox, the company's fast growing annualized revenue run-rate is set in the near term to exceed US$200 million.
"We believe WatchBox will transform the multi-billion-dollar luxury watch industry," added Chong-Min. "CMIA Capital Partners stands ready to back WatchBox in subsequent funding rounds to further capitalize on certain M&A and business opportunities."
The company is committed to elevating the pre-owned watch perception and experience worldwide, offering collectors an efficient digital marketplace, real-time pricing data on their collections, and high-touch client initiatives anywhere in the world.
WatchBox believes the business can grow to a valuation in excess of $500 million in coming years and capitalise on the current period of consolidation in the watch industry.
WatchBox currently has 130 global associates, showrooms and private offices in Hong Kong and North America, and plans to further expand into other regions across Asia and Europe within the next year.